JANUARY
The New Year sees a fresh semester of Economics at Panmure. Professor Thomas Le Barbanchon of Bocconi University joins a virtual audience to present his research on 'Electoral Competition, Voter Bias and Women in Politics'. The lecture is now available to watch here.
The official Call for Proposals for the inaugural Panmure House Prize is released to the top 300 academic institutions globally.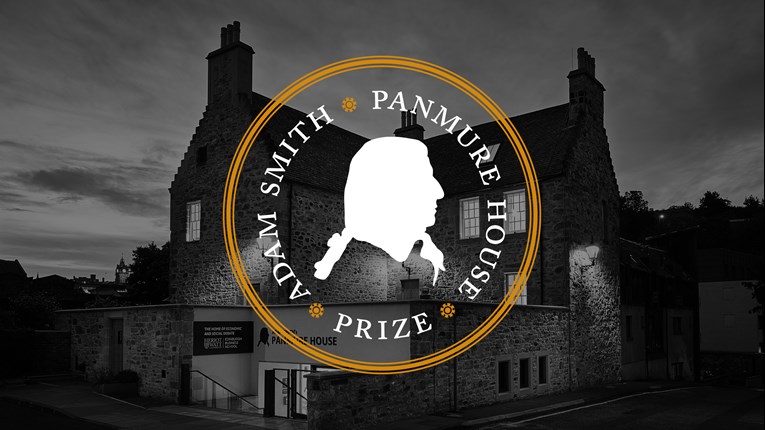 FEBRUARY
The second Wealth of Nations Lecture is presented by Stefania Albanesi of the University of Pittsburgh. Stefania is a Research Associate at the National Bureau of Economic Research (NBER) and Research Fellow of the Centre for Economic Policy Research. Watch her highly engaging and interactive session here.
Preparations for the third session of the Hutton Series on Climate Change are underway towards the end of the month.
"Bill Gates famously said, we need a miracle to solve this. We absolutely do not need a miracle to solve this. That kind of thinking causes you to pause and wait. So embrace it, get going on the journey." - Chris Stark, Chief Executive of the Climate Change Committee
MARCH
The third session of the Hutton Series on Climate Change focuses on the Science and Technology Sector. Chaired by the University's Associate Principal for Global Sustainability – Professor Mercedes Maroto-Valer, the panel consists of Chris Stark, Chief Executive of the Climate Change Committee (CCC) and Angela Hepworth, Commercial Director of Innovation for Drax Group. Bicentennial Research Professor John Ludden CBE also joins the live debate.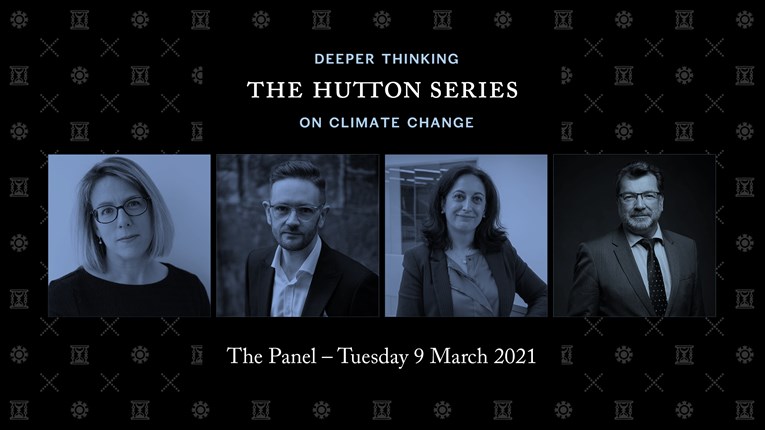 "Transition means not only transitions from the way we produce our electricity, cement or steel. It also has to do with behaviour... this is not just about deploying technologies - there are much more profound changes that we must make within society." - Professor Mercedes Maroto-Valer
Panmure House is honoured to accept a generous donation of Adam Smith literature from the late Professor Gavin Kennedy. The extensive collection takes pride of place in the Reading Room book cases.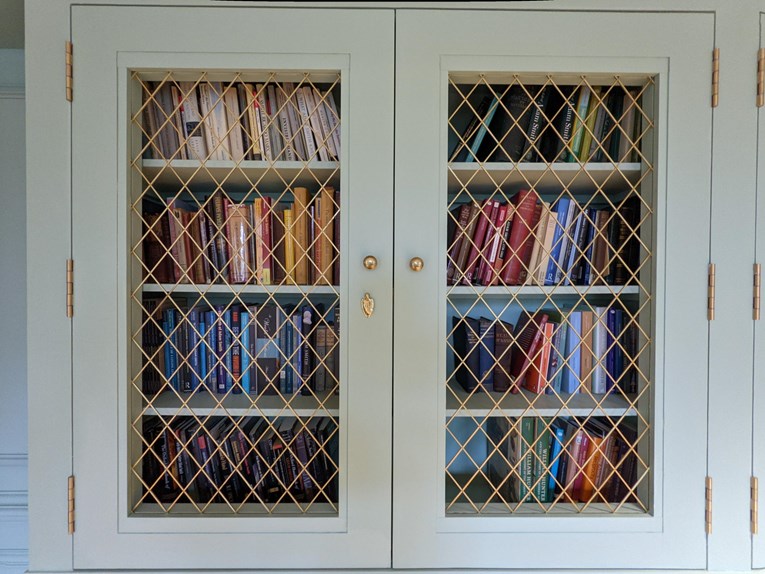 APRIL
The fourth session of the Hutton Series on Climate Change takes place on the 20th of April. This session features the response of Concerned Citizens to the ongoing development of 10 key priorities, innovations and actions to mitigate the climate crisis. Professor Iain Stewart, Director of the Sustainable Earth Institute, chairs the debate between Cristina Chapman, Deputy Head of External Affairs in the Cabinet Office, Alka Sathyan, 4th year Electrical and Electronics Engineering student at Heriot-Watt University, Kelly McBride, Deliberative Democracy Lead at FutureGov, and Lara Funk, PhD Candidate at Heriot-Watt University.
"There's an argument that the burden of responsibility gets dumped on the individual, who has not got much power, and this lets off the hook those who have real power. At the same time, however, business and government really only act when the citizens act." - Professor Iain Stewart
Applications for the inaugural Panmure House Prize close at the end of the month.  Proposals are received from esteemed institutions globally, including the University of Cambridge, the University of Zurich, and Boston University.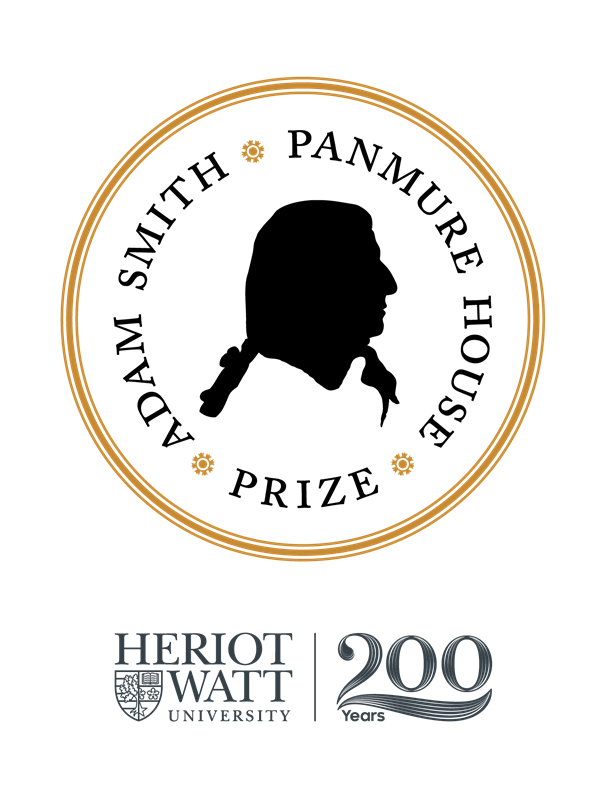 MAY
Scoring for the Panmure House Prize takes place in collaboration with our research partners Focusing Capital on the Long Term (FCLT Global).
Session five of the Hutton Series on Climate Change sees experts in the field of engineering discuss and debate the feasibility of the established priorities, innovations and actions from previous sessions. Chaired by Heriot-Watt University Principal, Professor Richard A. Williams, the session welcomes former Chief Executive of BP, Lord Browne of Madingley, Professor Sir David King, Emeritus Professor of Chemistry at the University of Cambridge, and Professor Susan Krumdieck MNZM, a New Zealand engineering academic who was the first woman appointed as a full professor in engineering at the University of Canterbury.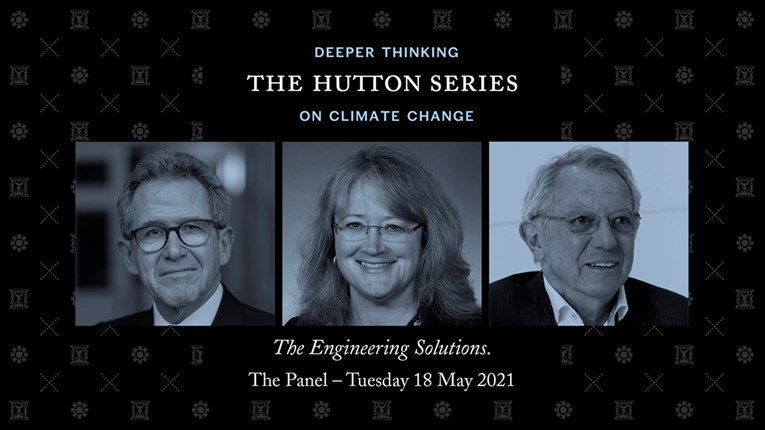 "The lesson from the last hundred and fifty years is that if you take your eye off the ecosystems, we end up in a very dangerous situation for human civilization, which is where I think we've got to on climate change now." - Professor Sir David King
The 2021 Adam Smith Lecture is delivered by Nobel Laureate Professor Sir Angus Deaton. Professor Sir Angus speaks on 'Technology, Inequality and Social Esteem', and becomes Patron of the Panmure House Prize. His lecture can be viewed in full here.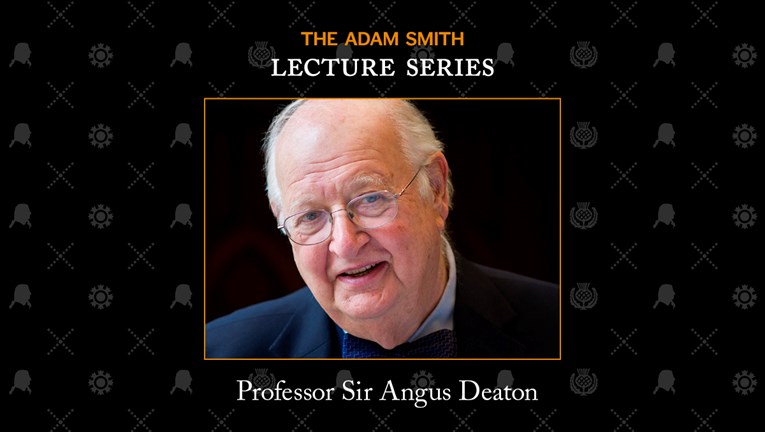 "I believe we're at a very dangerous moment in history. We're emerging from the worst pandemic in a century, into a world that was vastly unequal even before disaster struck. And a world in which the pandemic has widened gaps and created new gaps..." - Professor Sir Angus Deaton
JUNE
The University's Annual Stakeholder Meeting takes place virtually on June 17. Chair of the Panmure House Advisory Board Graham Watson sits down with Professor Heather McGregor in Adam Smith's Reading Room to discuss the progress of the Panmure House project and promote ways to engage with academic programming globally.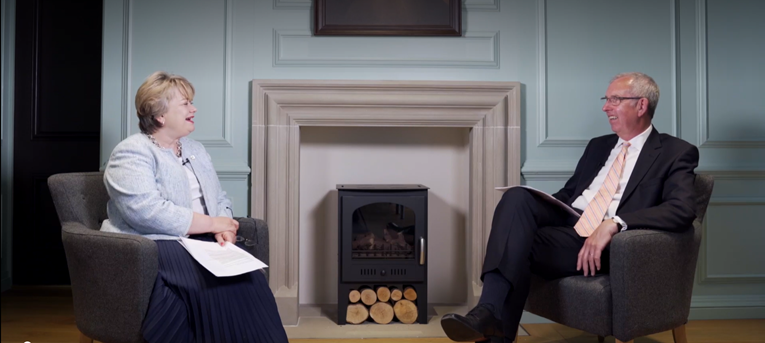 The final session of the Hutton Series on Climate Change welcomes back esteemed guests from previous sessions to consolidate the final 10 key priorities, innovations and actions. Audience engagement is enhanced for the final session with the implementation of Mentimeter polls and an extended question and answer time.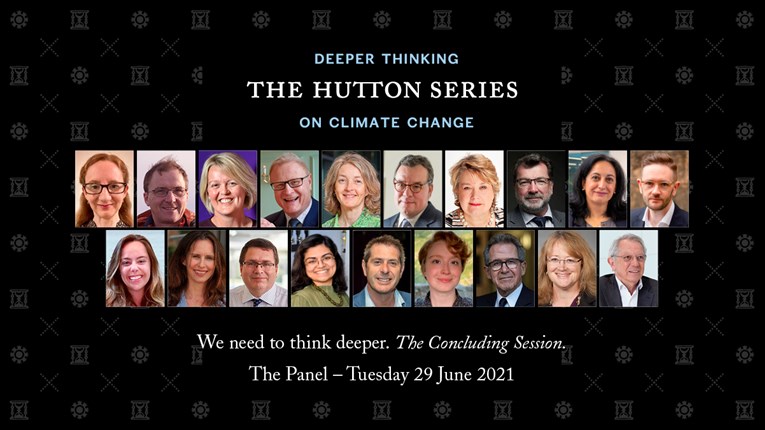 "I don't believe in any silver bullets. What we really need is a system-wide approach and from a financial perspective what that means is making sure that climate change is embedded throughout the savings and investment ecosystem." - Keith Skeoch, Chairman of Aberdeen Standard Investments Research Institute
JULY
The Panmure House Prize judges convene on July 15. To accommodate the various time zones of our esteemed panel, two virtual meetings are held to discuss shortlisted candidates, whose entries are anonymised before judging.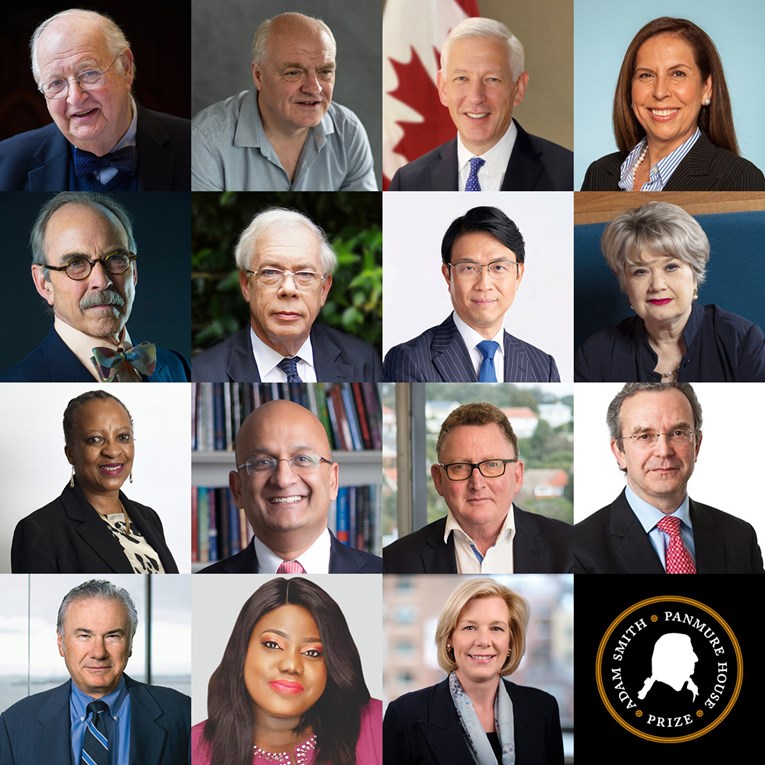 "We're delighted to support the inaugural Panmure Prize. It's a great opportunity to focus on the contribution that serious and innovative long-term investment can make at a time when it is desperately needed. We very much look forward to reading and discussing a plethora of important papers." - James Anderson, Partner at Baillie Gifford and Chair of the Panmure House Prize Panel
AUGUST
Panmure hosts its first digital Fringe show: Adam Smith: Father of the Fringe, timed to coincide with the 75th Edinburgh Fringe Festival. The one-hour feature documentary details the extraordinary economic success story of the Fringe Festival itself and its unlikely relationship with the theories of our favourite 18th-century philosopher. The show is made available on demand, presented by comedian and financial writer Dominic Frisby, also starring Jimmy Carr, Al Murray, Shazia Mirza, Henning When, and Arthur Smith.

The inaugural Panmure House Prize winner is announced. Professor Rachelle C. Sampson from the University of Maryland wins $75,000 for her proposal on The Implications of Long-Termism for the Nature of Firm Innovation. A second prize Emergent Thought Award is won by Matteo Tranchero of the University of California, Berkeley. Matteo is awarded $25,000 towards his research on Creating an Ecosystem for Long-Term Investments in Transformative Innovation. Both Rachelle and Matteo will present their research at Panmure House in 2022.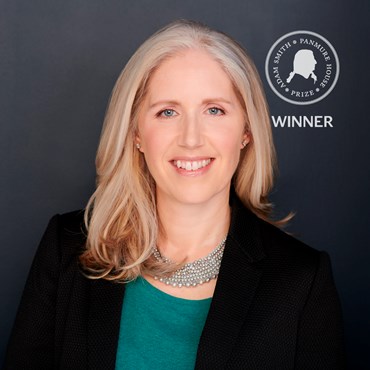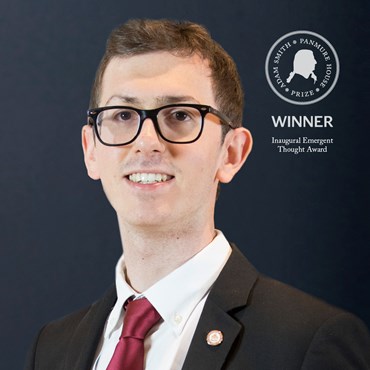 Heriot-Watt University's Economics Department host the annual Strategy for Economic Transformation in collaboration with the Scottish Government at the House.
"It's truly an honour to be connected with Panmure House, home of Adam Smith and a gathering place of many luminaries of the Scottish Enlightenment. I'm grateful to the esteemed panel of judges and Panmure House for the opportunity to accelerate this research and bring it into the public eye." - Professor Rachelle C. Sampson
"My theory is that transformative change is quite like losing your keys at night. We tend to start looking in the areas we are comfortable with – in the lamp light – even though we quickly see the keys aren't there and we might make slower progress. Looking in the dark areas is a greater risk but promises greater rewards and – like firms – it's there that innovation needs support to thrive." - Matteo Tranchero
SEPTEMBER
The House hosts a Times Education Commission event chaired by Rachel Sylvester, political columnist for The Times, and Professor Heather McGregor. Contributions come from key figures in the Scottish Education system, and from Panmure's Programme Assistant who discusses her experience as a Graduate Apprentice at the roundtable.
Panmure's Programme Executive manages a digital Doors Open Day, enhancing local and global engagement with Panmure House by hosting a social media competition to win a hamper of Scottish goods.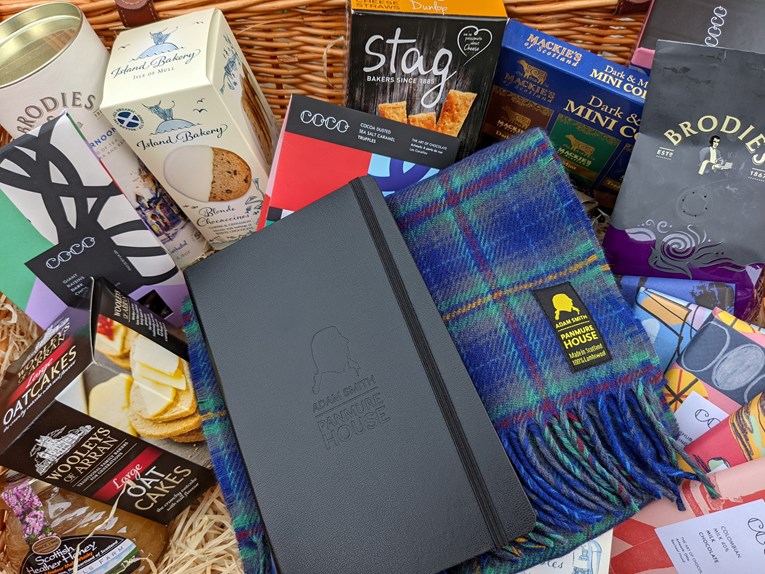 Panmure House welcomes Principals from universities across Scotland to a dinner chaired by Professor Richard A. Williams.
The Society of Panmure House officially launches. Guests who registered their interest in previous years are invited to join, gaining exclusive access to a package of members' benefits. Find out more and join the Society here.
The Smith Schools' Series website launches towards the end of the month. 78 schools from across Scotland register their interest on day 1. The programme is currently undergoing a pilot phase at primary schools in Niddrie and Cramond.
OCTOBER
The Smith Schools' Series continues to roll out within the curriculum across primary schools in Edinburgh. Panmure's Programme Executive meets with the Probationary Officer for Scotland to encourage pickup of the Series amongst trainee and probation-level teachers.
The second Adam Smith Tercentenary Planning meeting takes place on October 4 with contributions from the University of Glasgow and the Adam Smith Global Foundation.
The third Wealth of Nations Lecture takes place virtually on October 7. Ricardo Lagos is a Professor of Economics at New York University, and has previously held positions London School of Economics and as a Senior Economist at the Federal Reserve Bank of Minneapolis. Ricardo discusses his research on 'The Limits of Monetary Economics'.
The final report from The Hutton Series on Climate Change is released to coincide with COP26. The report, in line with sustainability objectives, is designed to be accessed digitally and can be found here.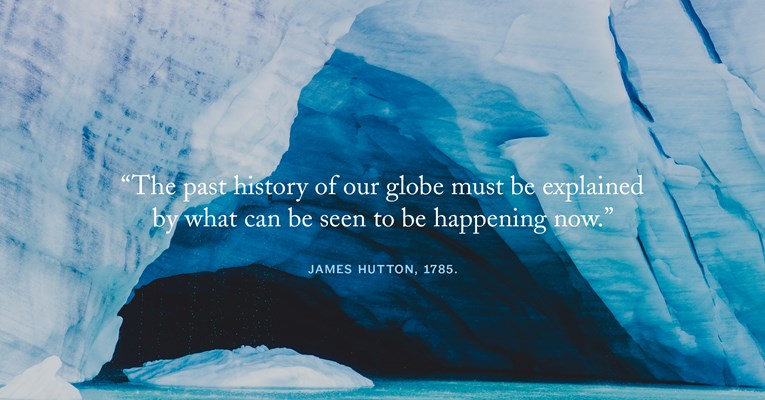 NOVEMBER
Panmure House hosts Evidence-Based Approaches Towards Economic, Environmental and Social Sustainability on November 4. This COP26 Fringe event is organised by Heriot-Watt University and the University of St Andrews, in association with the National Institute of Economic & Social Research.  The workshop explores the idea that sustainability is a multi-dimensional and multi-disciplinary construct that offers synergies of climate sustainability with broader notions of economic and social sustainability.
DECEMBER
A preliminary Call for Proposals for the second Panmure House Prize is issued to 600 Universities globally.
The first edition of the Panmure House Newsletter is sent out to key stakeholders. Content includes key project highlights, spanning the Hutton Series Final Report, Panmure House Prize Winners and the Fringe at Panmure.
Honorary Graduand Dinners are hosted by the Principal in Panmure House, celebrating the legacy of this year's graduands.
Heriot-Watt University's Economics Department host their first hybrid PhD Workshop in Panmure House.