About the talk
The Panmure House Prize is an annual award of $75,000 for research into long-term investing and its relationship with innovation. It is awarded to emerging leaders in academia who are planning to produce outstanding research on the topic of the long-term funding of innovation in the spirit of Adam Smith.
The opportunity is open to academics in economics and finance whose entries are shortlisted and judged by the Panmure House Prize Panel.
The 2021 Prize is awarded to a team led by Professor Rachelle C. Sampson from the University of Maryland. Looking at US patents between 1980 and 2017, their project aims to demonstrate that long-term-oriented firms – supported by government-funded R&D, stronger scientific orientation, a more centralised organisation and greater investment– are more likely to produce breakthrough innovations such as Dupont's nylon or AT&T Bell Labs' transistor.
Professor Sampson will deliver an original lecture describing the research undertaken and the results. This will be chaired by Professor Sir John Kay- CBE, FRSE, FBA, a member of our judging panel and former Dean of Oxford's Saïd Business School. There will be an opportunity for the audience to ask questions post-talk.
Date: 19 July 2022
Time: 14:00-15:30 BST
Location: Zoom Webinar
#PanmureHousePrize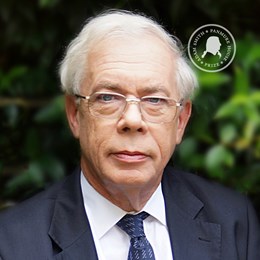 Chair of the session: Professor Sir John Kay, CBE, FRSE, FBA, FACSS
John Kay is an economist whose career has spanned the academic world, business and finance, and public affairs. He has held chairs at the London Business School, the University of Oxford and the London School of Economics and is a Fellow of St John's College, Oxford, where he began his academic career in 1970.  He is a Fellow of the British Academy and of the Royal Society of Edinburgh. 

John is a director of several public companies and a contributing editor of the Financial Times.  He chaired the Review of UK Equity Markets and Long-Term Decision-Making which reported to the Secretary of State for Business, Innovation and Skills in July 2012.  He is the author of many books, including The Truth about Markets (2003), The Long and the Short of It (2009, new revised edition 2016) and Obliquity (2010).  Other People's Money was published by Profile Books and (in North America) by PublicAffairs in September 2015, was a book of the year for Bloomberg, The Economist and the Financial Times, winner of the Saltire Literary Prize for non-fiction, and was short-listed for the Orwell Prize for political writing. Radical Uncertainty, jointly written with Mervyn King, was published in March 2020. His latest book, Greed is Dead, co-authored with Paul Collier, was published in July 2020.

He was awarded a knighthood in the Queen's 2021 Birthday Honours List for services to economics, business and finance.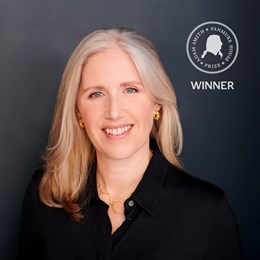 Speaker & Prize Winner: Professor Rachelle C. Sampson
Rachelle C. Sampson is Associate Professor of Logistics, Business and Public Policy at the Smith School of Business, University of Maryland. She is also a Visiting Scholar at the ESG Analytics Lab at the Wharton School, University of Pennsylvania, and a Senior Policy Scholar at Georgetown University's Center for Business and Public Policy. Rachelle's research focuses on how organisation structure and ownership forms influence firm investment time horizons and R&D productivity. Her recent work exposes rising short-termism in US firms and capital markets, outlining implications for firm productivity and growth, the changing nature of R&D within firms, as well as environmental impact. Rachelle has a particular interest in the impact of sustainability practices and ESG performance on employee engagement and productivity, as well as how this translates into long-term financial performance. Her research has been published in several academic outlets, including Management Science, Strategic Management Journal, Academy of Management Journal and Case Western Law Review, and has received press coverage, including Bloomberg and Vox.com. She serves as associate editor at Management Science and on the editorial boards of Strategic Management Journal and Organization Science.
Register to watch online
The 2021 Prize was awarded to Professor Rachelle C. Sampson of the University of Maryland. In this session, Professor Sampson will present the findings of her team's research. The talk will be chaired by Professor Sir John Kay who will take questions from the audience.