JANUARY - FEBRUARY
The New Year sees a busy start for Panmure House. The call for proposals for the second iteration of the Panmure House Prize is released globally to over 300 institutions. 
 In a busy month for the Panmure House Prize, we also hold a meeting with our judging panel and 2021 winners Rachelle Sampson and Matteo Tranchero for an update on the progress of their research.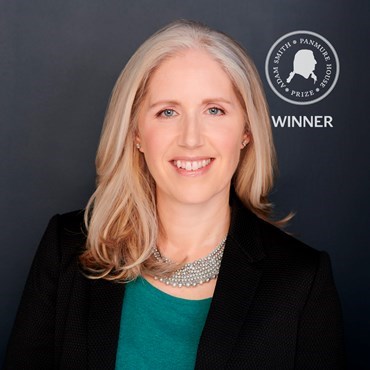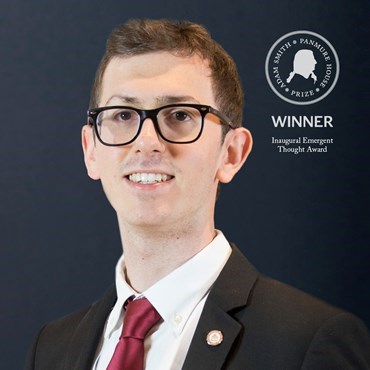 "The Panmure House Prize can genuinely turn a lot of investment into much more productive ends for the good of humanity, and we desperately need the help of the academic community to do that. As Smith was very well aware, the interaction between the philosophical and the practical is extremely deep, and we need to emphasise that in trying to address the problems the world faces today."
- James Anderson, Chair of the Panmure House Prize Judging Panel 
MARCH
The second Lights of Caledonia session is held online through the Panmure House Website in March. Lights of Caledonia is a series of events designed to celebrate Scotland's intellectual and cultural contributions to the world, and is generously funded by the Friends of Panmure House. This edition features our Director Dr Caroline Howitt discussing the work of renowned Edinburgh author Robert Louis Stevenson in the lecture 'How to Read Robert Louis Stevenson', chaired by Professor Heather McGregor, Provost and Vice Principal of Heriot-Watt University, Dubai. The full lecture can be found here for viewing and sharing.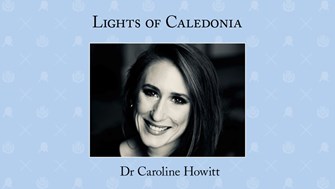 'Fiction is to the grown man what play is to the child; it is there that he changes the atmosphere and tenor of his life'
- Robert Louis Stevenson, 'A Gossip on Romance'
APRIL
The Smith Schools' Series developed by Panmure House receives good exposure to Head Teachers in the Education Scotland briefing for April.
Applications for the 2022 Panmure House Prize close on April 29. The proposals received once again represent a great diversity of institutions, including esteemed seats of learning such as Yale and Columbia University in the United States.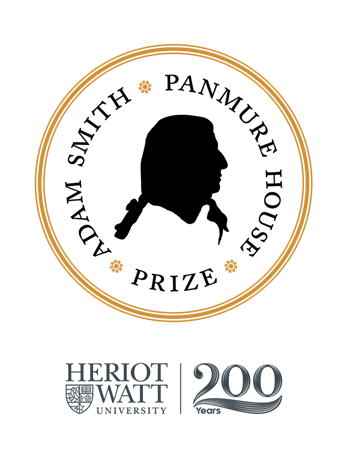 'The great secret of education is to direct vanity to proper objects.'
- Adam Smith, The Theory of Moral Sentiments, Part VI Chapter III Section III
MAY
Emily Oster, Professor of Economics at Brown University and author of several books taking a data-driven perspective on parenting, delivers the Wealth of Nations Lecture 'COVID and School Closures: Data Creation and Learning Impacts'. This lecture, delivered online, can be seen in full here.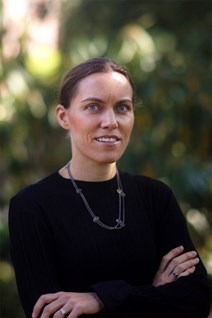 May sees a new semester of Economics at Panmure. The lecture series begins with Giulia Giupponi, Assistant Professor of Economics at Bocconi University, focusing on social insurance programs and labour market inequality. Her lecture can be viewed here.
The Smith Schools' Series returns to in-person visits at Panmure House with pupils attending from St Peter's, St Paul's, and Dundee Primary, practicing debate techniques and discussing topical issues. A Schools' Series debate club is also held at Merchiston Primary School, and Panmure House runs a CLPL (career long professional learning) training session for primary school teachers across Scotland.
David Pitt-Watson, Panmure House Prize Judge, Fellow of Cambridge Judge Business School, and Former Chair of the UN Environment Programme's Finance Initiative is interviewed by The Global Ethical Finance Initiative (GEFI) in the Panmure House Lecture Room. David speaks on what Adam Smith would have made of the climate crisis; you view the recording here.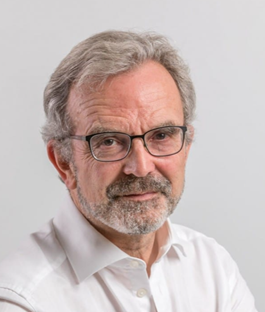 "Smith's great insight is specialisation, if you can create specialisation, you can create productivity"
- David Pitt-Watson, Panmure House Prize Judge
JUNE
June welcomes the beginning of our student ambassador programme at Panmure House. Developing on the established programme within Heriot-Watt University, applications for bespoke positions within the Panmure House team are invited. Our first cohort of six undertake our specialist Panmure House training programme throughout June and July in preparation for the Edinburgh Fringe Festival.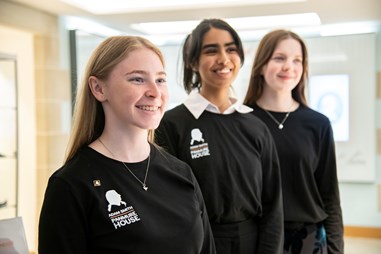 June also sees a visit to Panmure House by Primary 6 and 7 children from Juniper Green Primary School for the day, during which they learn about international, regional and local trade and practice debating topics with those who have different opinions as part of the Smith Schools' Series.

"You should definitely come to this house and learn about Adam Smith!"
- Smith Schools' Series P7 Pupil 
JULY
Judging for the 2022 Panmure House Prize takes place. Our esteemed judges convene both online and in person to reflect the various time zones and countries they represent. Two in-depth judging meetings are led by Panmure House Prize Chair James Anderson, reviewing and debating the anonymised shortlisted proposals.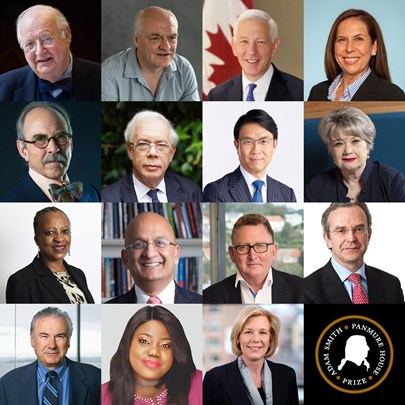 The inaugural Panmure House Prize Winner Presentation takes place both online and in person later in the month. We welcome several of our global judging panel to Panmure House for the presentation ceremony and dinner for the Prize's inaugural winners. The public presentation session is livestreamed globally, with notable guests including Heriot-Watt Chancellor Sir Geoff Palmer and Principal Richard A. Williams in attendance.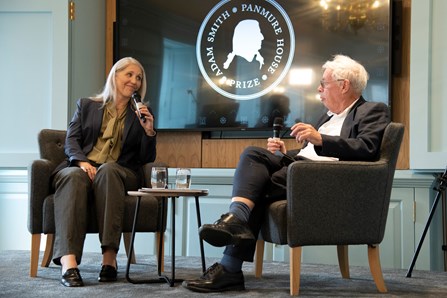 The winner of the 2022 Panmure House Prize is announced by Professor Sir John Kay at the conclusion of the public presentation session for last year's award. Congratulations to the 2022 winner Dr Aravind Ganesh from the University of Calgary. Dr Ganesh's proposal is entitled Developing a Free Market to Drive Potential Donor Engagement and Long-term Investment in Medical Research/Innovation¸ and we look forward to welcoming him to Panmure House in 2023 to hear the results of his research on this topic.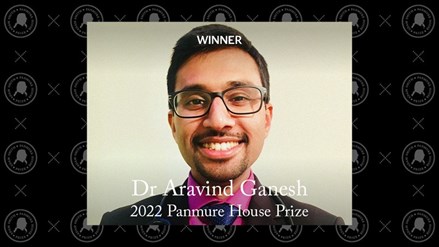 AUGUST
August sees a welcome return to in-person audiences for the 76th annual Edinburgh Festival Fringe. Following on the heels of the 2021 documentary Adam Smith: Father of the Fringe, comedian and financial writer Dominic Frisby returns with How Heavy - a lecture on the ways in which weights and measures have defined our civilisation.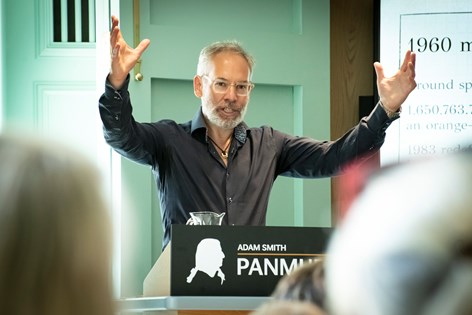 Merryn Somerset-Webb returns for the sell-out economics panel debate show The Butcher, The Brewer, The Baker and Merryn Somerset-Webb, featuring some of the leading lights from the world of investment and trading as well as financial journalism and comedy. This year's guests include James Anderson, Anna MacDonald, and Simon Evans, and you can listen to a podcast of one of the sessions here.
Our centrepiece dramatic play this year is the world premiere of Carnegie by John Yule, staged in the Panmure House Lecture Room throughout the Festival. Superbly brought to life by professional actor Ian Sexon with direction from Andy Corelli-Jones, this one-man tour de force explores Andrew Carnegie's relationship with his roots and his fortune. The show generates excellent reviews, with over six hundred tickets sold across the run.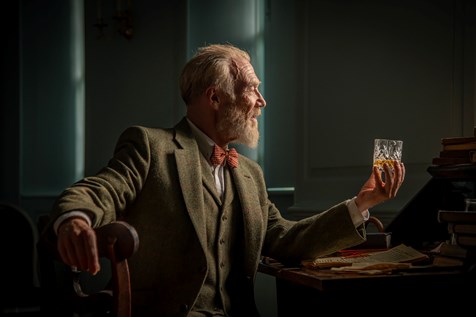 "No man will make a great leader who wants to do it all himself or get all the credit for doing it."
- Andrew Carnegie 
SEPTEMBER
Panmure House hosts a special event for our Society of Panmure House members - a private live performance of John Yule's play Carnegie, following a well-received run during August's Fringe Festival. The performance concludes with a panel Q+A session hosted by our Director Dr Caroline Howitt and featuring writer John Yule, director Andy Corelli-Jones and actor Ian Sexon. Marking one year since the Society of Panmure House launch, the event is a fine opportunity to highlight the diversity of programming produced by Panmure House. You can join the Society here.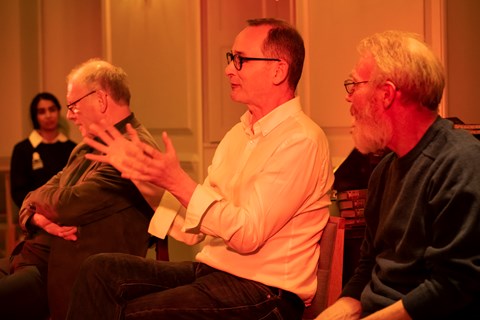 Away from the House itself, Programme Executives Laura Smith-Gulliver and Blair Barrows visit the Oriam on the main Heriot-Watt University campus to connect with staff and students at the Welcome Fair and tell them more about Panmure House and how they can become involved in our new Student Ambassador initiative.
OCTOBER
Rt Hon Jesse Norman MP delivers the third session of the Lights of Caledonia programme, celebrating the global impact of inspirational Scots thinkers. Dr Norman delivers a brilliantly engaging lecture entitled 'Three Hundred Years of Adam Smith'. Concentrating on the moral, philosophical aspects of Smith's major works, the session is followed by a Q+A session hosted by Professor Angus Laing - Executive Dean of Heriot-Watt's School of Social Sciences and Edinburgh Business School. The session can be viewed here in full.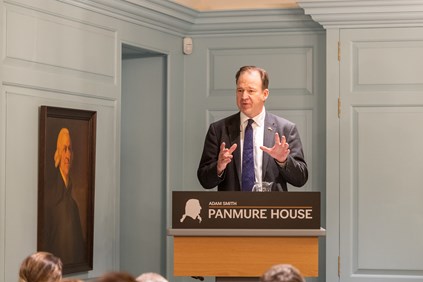 Heriot-Watt's Wealth of Nations Lectures return to Panmure. Isiah Andrews, The George Fisher Baker Professor of Economics at Harvard University, presents his research on 'Included and Excluded Instruments in Structural Estimation'.
Panmure plays host to the Royal Holland Society of Sciences and Humanities for their 2022 Conference.
"Panmure House is Adam Smith's final home and it's astonishing to think that he would have been meeting and greeting and talking and engaging with the most thoughtful and interesting people not just in Scotland; but in the world; in this very place"
- Rt Hon Jesse Norman MP, Biographer of Adam Smith
NOVEMBER
In the lead up to COP27 we reflect on our Hutton Series on Climate Change in a series of articles for Panmure House Perspectives. These articles, penned by experts with unique perspectives, can be read in full here. 
Heads of state, ministers, and negotiators meet in the Egyptian coastal city of Sharm el-Sheikh for COP27. At Panmure House, Professor Richard A. Williams, Principal and Vice-Chancellor of Heriot-Watt University, hosts a session on Impactful Leadership on Sustainability in Further and Higher Education. Professor Mercedes Maroto-Valer, Associate Principal (Global Sustainability) and Director of the Research Centre for Carbon Solutions at Heriot-Watt University also speaks at the session, chaired by Professor Andrea Nolan, Principal & Vice-Chancellor of Edinburgh Napier University. They join leaders from across Scotland's further and higher education institutes, government, finance and some key industry leaders to discuss how to take responsibility and drive forward impactful leadership in sustainability.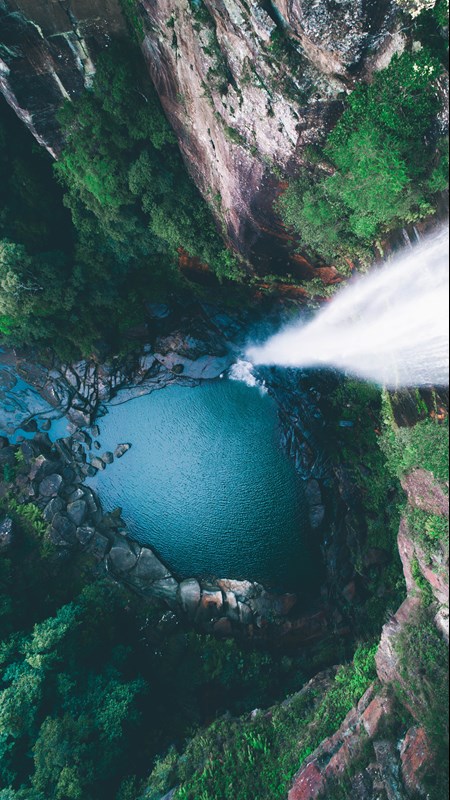 'As we look forward, my greatest wish is to see the Hutton Series as a catalyst for igniting debate on factual scenarios to gamify real options for ethical and global sustainability. In the spirit of the Enlightenment that Hutton advocated, Scotland could be a stronger global leader in assuring what it means to have sustainable future.'
- Richard A. Williams, Principal and Vice-Chancellor, Heriot-Watt University
The House welcomes St. Peter's Primary as part of the Smith Schools' Series. Students and teachers from both Primary 6 and 7 engage in various activities designed to develop their skills in debate and test the way they think about money and commerce.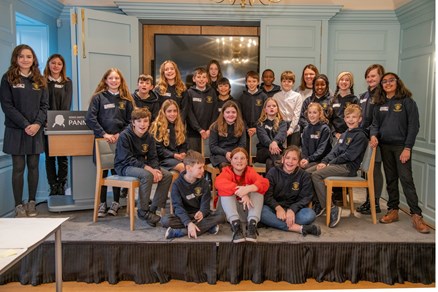 In the final Wealth of Nations lecture of 2022, we welcome Ricardo Reis, A.W. Phillips Professor of Economics at the London School of Economics. Professor Reis presents his research on inflation, unconventional monetary policies, disagreement and inattention. This and all other 2022 sessions of the Wealth of Nations series can be viewed in full here. 
DECEMBER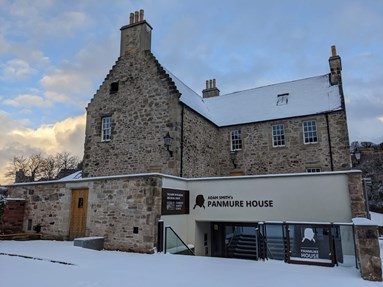 Colleagues from Edinburgh Business School hold a Green Finance event at the House, entitled 'Risk in Decarbonization Finance: Implications for Industry'.
Planning and preparation for our 2023 Adam Smith Tercentenary events are well underway, with this month seeing the final touches added to the events calendar for Smith's 300th birthday.
THE YEAR AHEAD