THE RESPONSE FROM CONCERNED CITIZENS
This session is a virtual round table discussion between concerned citizens, chaired by Prof.
Iain Stewart.
Featuring voices from across sectors and generations, this fourth event in The Hutton Series on Climate Change is interactive, featuring audience polls and the opportunity to add questions or comments on the
10 key priorities, actions & innovations to mitigate climate crisis
.
Join the debate, and help shape the future of our world.
The Chair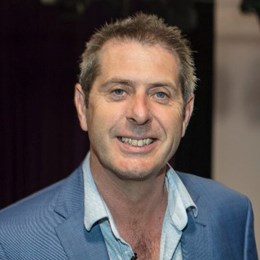 Professor Iain Stewart
Director of the Sustainable Earth Institute
School of Geography, Earth and Environmental Sciences (Faculty of Science and Engineering)

Iain Stewart is Professor of Geoscience Communication at the University of Plymouth, UK, and Director of its Sustainable Earth Institute. His academic interests in applying Earth science to pressing societal concerns – climate change, geo-resources, geo-energy, disaster risk reduction – form the basis of his 2018 recognition as UNESCO Chair in 'Geoscience and Society'. Iain's academic roots are in active tectonics and geohazards. After completing a BSc in Geography and Geology at Strathclyde University (1986), and a PhD in earthquake geology at the University of Bristol (1990), he taught Earth sciences at Brunel University, west London, until 2002. In 2004, he joined the University of Plymouth, where he developed his interdisciplinary interests in 'geo-communication'. Iain is a global advocate for the Earth Sciences, receiving an MBE for services to UK geoscience in the 2013 and recognized with awards from The Royal Geographical Society, the Geological Society of London, the American Geophysical Union, the American Association of Petroleum Geologists, the American Geosciences Institute, the Royal Society of Edinburgh, the European Federation of Geologists and the Geological Society of America. He regularly delivers plenary addresses and keynote talks on 'communicating contested geoscience' at international geoscience fora and industry conferences, as well as specialist technical workshops on geoscience communication. He is the Executive Editor of the EGU's academic journal, Geoscience Communication. He is an active champion of geography and geology in schools, being the UK council representative on the International Geoscience Education Organisation as well as a former President of the UK Earth Science Teachers Association (ESTA) and former Honorary Vice President of the Geographical Association (GA) and the Scottish Geography Teachers Association (SAGT). Currently, as well as being Patron of the Scottish Geodiversity Forum and The English Riviera GeoPark, he is President of the Devon Wildlife Trust and of the Royal Scottish Geographical Society. In 2017, he was elected a Fellow of the Royal Society of Edinburgh.
Professor Iain Stewart
The Panel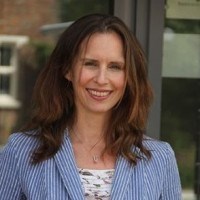 Cristina Chapman
Cristina Chapman has spent her professional career engaging with and listening to people from urban, suburban and rural communities about the things that really matter to them; and interviewing, challenging, and representing industry, academia and government on policy interventions and implementation. As the mediator between the 'them and us' Cristina has invested her career in seeking out and finding the points of convergence - where ambition meets reality; diametrically opposed views exchange lenses; and more inclusive conversations leads to better solutions. Cristina worked on the regeneration and reshaping of UK towns, cities and environments for 15 years; then on the low-carbon energy transition for 4 years; before joining the national effort to protect the country from the impacts of COVID-19 at the beginning of the pandemic. Cristina is currently Deputy Head of External Affairs in the Cabinet Office.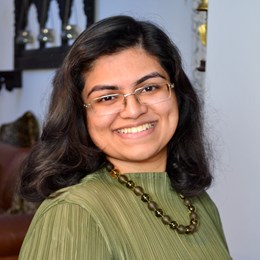 Alka Sathyan
Alka Sathyan is a 4th year Electrical and Electronics Engineering student at Heriot-Watt University and a TEDx speaker. She has a keen interest in industry 4.0 and passionate about climate literacy. She believes that with the advancement of data science and AI, climate literacy can be made accessible and engaging. She also believes that with the right incentive and support, society can be encouraged to transition into a more energy efficient lifestyle. She likes to travel, experience life around the world through the plethora cuisines that she can also cook and keep looking forward as a lifelong learner.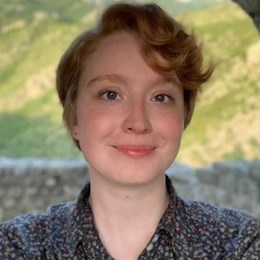 Kelly McBride
Kelly joined Democratic Society in 2015 and has worked at offices in Edinburgh, Brussels and Brighton. She is part of the senior leadership team in a role blending strategy, delivery and development. Kelly works across policy and practice, with over a decade of experience in designing and facilitating spaces for engagement, dialogue and participation. She brings a background in the charity and voluntary sector, community engagement, equalities and youth work. She loves working with people from all walks of life and her work spans from the neighbourhood to European level. Kelly has worked on a range of projects and in different roles since joining Demsoc. As Head of European Networks & Strategy from 2017-18 she developed a new programme of work in Brussels, including projects on the European Citizens' Consultations, the Open Governance Network for Europe, and the Incubator for Participatory Democracy. Kelly holds a BA (Hons) in Anthropology & International Development from the University of Sussex, MSc in Education from the University of Edinburgh, and a certificate in social sciences from the Open University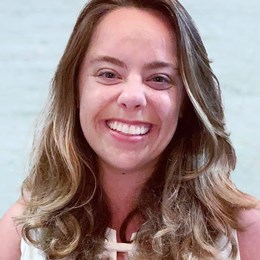 Lara Funk
Lara Funk is currently a PhD Candidate at Heriot-Watt University examining the impact of social responsibility tools on worker welfare in global seafood supply chains. Her research aims to help bridge the academia-industry divide and she is directly supported by Tesco, Hilton Seafoods, Global Seafood Assurances, Sustainable Fisheries and Communities Trust, and Marks & Spencer. Lara's background is in sustainable development and marine socio-ecological systems and she holds degrees from Duke University and the University of Edinburgh. Most recently, Lara worked for Seafish, the public body supporting the UK seafood industry, on the Responsible Fishing Vessel Standard, a third-party certification used by seafood businesses to provide assurance of crew welfare on board fishing vessels. Lara is also an advocate for community-led change and has experience spearheading community initiatives in the USA, supporting community-based projects in Latin America, and conducting participatory field research with local communities in Guatemala, South Africa, and Madagascar.
WATCH THE FOURTH SESSION OF THE HUTTON SERIES
Catch-up on the debate and discussion here. Please note that the video can be watched with subtitles should you wish to use them. Produced by Video Production Edinburgh.