This year is the 300th anniversary of Adam Smith's birth. 
Join us as we celebrate his legacy and apply his wisdom to challenges in the 21st century. 
Celebrating 300 Years
At Panmure House we convene in the name of Adam Smith, philosopher and father of modern economics, putting his work into practice through world-influencing social and economic debate and research. We believe - as he did - that big ideas should be developed to effect positive societal change.  This 300th birthday - or tercentenary - provides an exciting opportunity to reframe and contextualise Adam Smith and his work against our 21st-century backdrop. This year, we are hosting a range of public engagement events to help you engage with his legacy and ideas.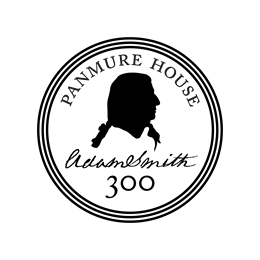 OUR PROGRAMME OF EVENTS
We are celebrating Smith's birthday all year long. Come along to one of our events or explore ways you can get involved from your very own home.
What's On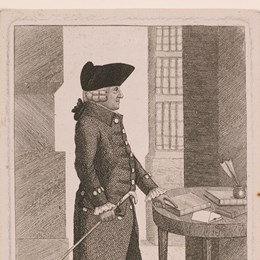 CELEBRATING ADAM SMITH EVERY DAY
The tercentenary gives us an opportunity to shout about the work we do. Find out more about our programmes and how we are influencing in the name of Smith - every day.
Programmes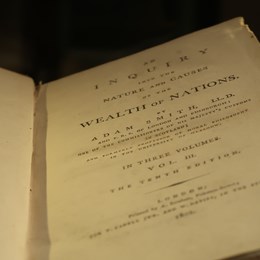 SUPPORT THIS IMPORTANT WORK
Our vision is clear but increasingly at risk - a world in which businesses and governments serve the long-term common good; where policies and public discourse are inclusive, well-reasoned and founded on research. We rely on the generosity of our supporters to do this important work.
Make a Donation
ADAM SMITH TERCENTENARY CELEBRATION IMAGES
We've been celebrating Smith's tercentenary all year, but the first week of June was particularly special as it marked his 300th birthday. Throughout the week we brought together interesting people to debate and reflect on Smith's past and the future applications of his work. Here you can see images from our celebration events.
FURTHER TERCENTENARY CELEBRATIONS